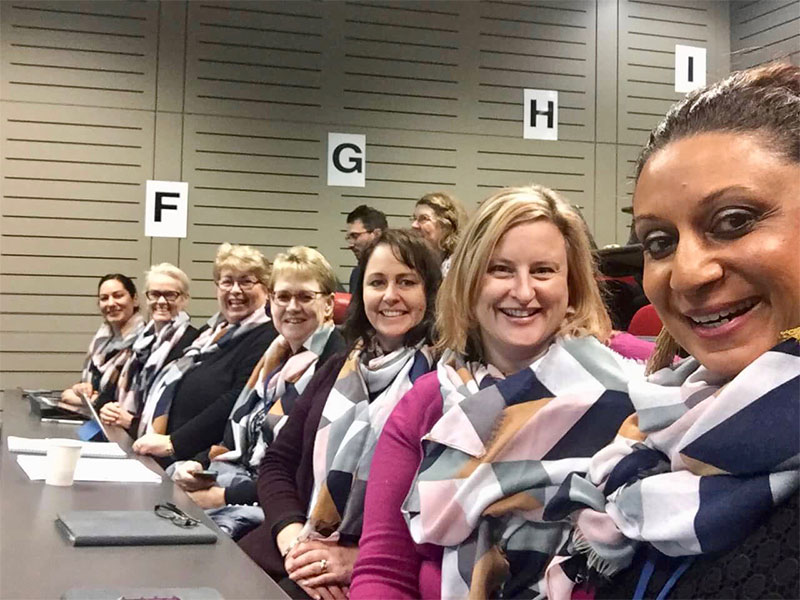 Catholic Education Diocese of Parramatta's (CEDP) Numeracy Team highlighted their ability to think outside the box when they recently presented their pilot study about incorporating an alternative way of teaching multiplicative thinking at this year's Mathematics Education Research Group of Australasia's Conference (MERGA).
The Numeracy Team, which consists of Manager Barbara McHugh and Teaching Educators Geraldine Caleta, Kerry Giumelli, Melissa King, Nadine Meredith, Tammy Roosen and Kathryn Salkeld, presented their research at Massey University Albany, Auckland New Zealand in early July.
"We have attended the conference before; however, this was the first time a paper was accepted which gave us the opportunity to present our research,'' Mrs McHugh said.
The paper reported on a pilot study which incorporated an alternative professional learning model that was school-based and focused on an identified area of need: multiplicative thinking in primary schools.
Multiplicative thinking is described as the capacity to work flexibly with multiplication and division as they occur in a wide range of contexts.
"The shift to multiplicative thinking can be challenging for both students and teachers due to its multifaceted nature,'' Mrs McHugh said.
The paper was produced in partnership with Monash University's Dr Ann Downton, who is a lecturer in mathematics education in the Faculty of Education.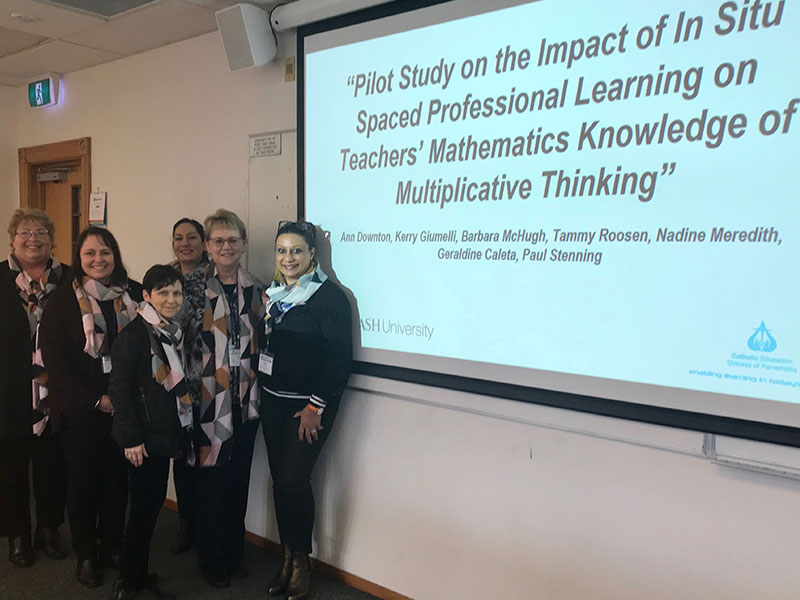 A pilot study was done in 2016 with 14 schools, K - 6 with a particular focus on Stage 2, Year 3 and Year 4, students. To date, 44 schools, 5000 students and 1400 teachers have chosen the multiplicative thinking as part of their school action plan goals.
As a result of participating in the pilot, teachers acknowledged that it gave them a better understanding of why repeated addition is harder to unlearn and gained a better understanding of not just the 'how', but the 'why' of multiplication and how to teach this to students.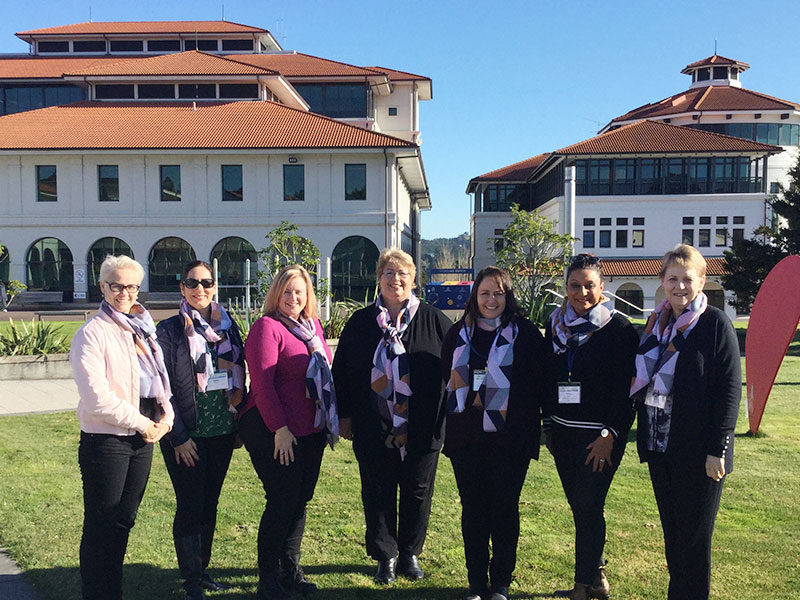 Teachers also said they developed a deepened understanding of multiplicative thinking and structures. It also raised their awareness of some of the challenges involved in teaching these skills and concepts.
Numeracy Teaching Educator Kathryn Salkeld said attending the conference was reaffirming.
"A lot of research went into the pilot study and it was evident at the conference that what we are doing in the Diocese is on par or even a little bit ahead of what other schools and systems are doing,'' Ms Salkeld said.
Fellow educator Kerry Giumelli said it has given their whole team the confidence that their research is something which can benefit teachers and students world wide.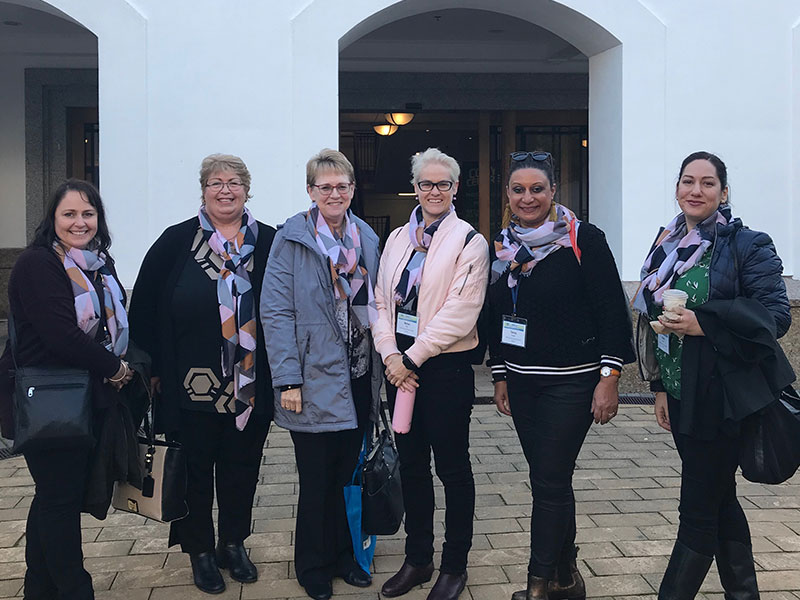 The recommendations from the study included focusing on making division more explicit in each module and ensuring that there is targeted classroom support from Teaching Educators after each module.
Also, this year a three-day Leaders Course has been developed to assist leaders to continue the learning with teachers at schools who participated in the Stage 2 Multiplicative Thinking course in 2016 and 2017.
"Our future research plans include presenting student data to highlight the impact this is making on their learning,'' Mrs McHugh said.
"We appreciate the opportunity to develop such teacher research and are very thankful for the support from CEDP, especially Director of Learning Sue Walsh."