What We Teach?
The Diocese of Parramatta, with the guidance of the Bishop, sets our Religious Education program, Sharing our Story, in partnership with the Catholic Education Office.
Staff design differentiated learning programs according to the learning needs of the students. Students with diverse learning needs are catered for within these programs. Our curriculum is designed around the key learning areas described by the NSW Education Standards Authority (NESA):
English
Mathematics
Creative Arts
History and Geography
Science and Technology
Personal Development, Health and Physical Education
---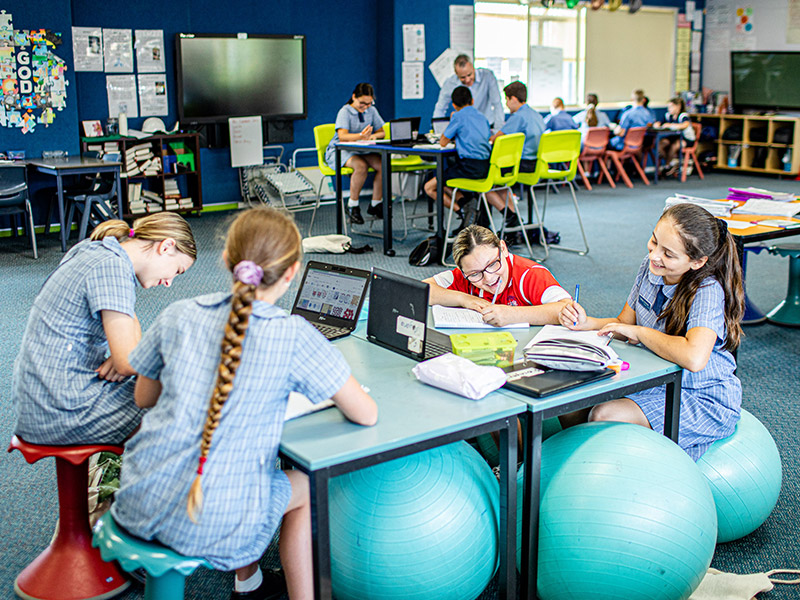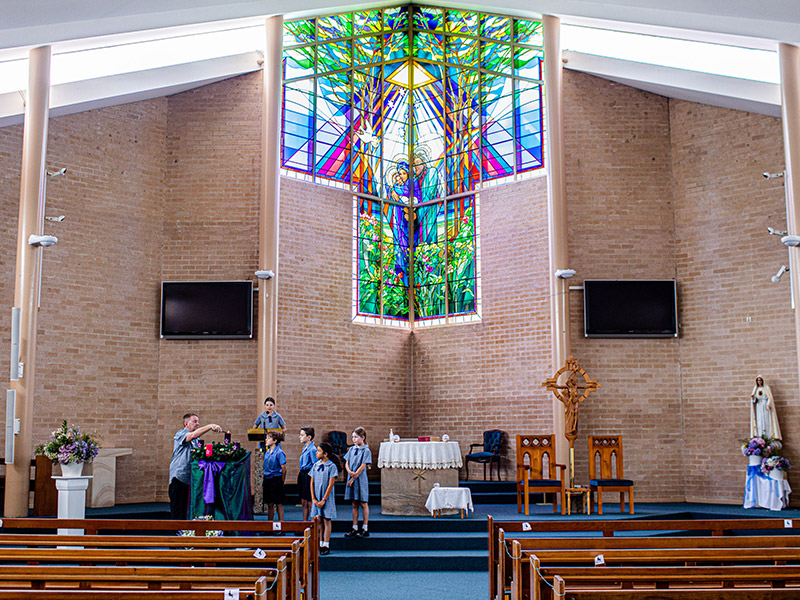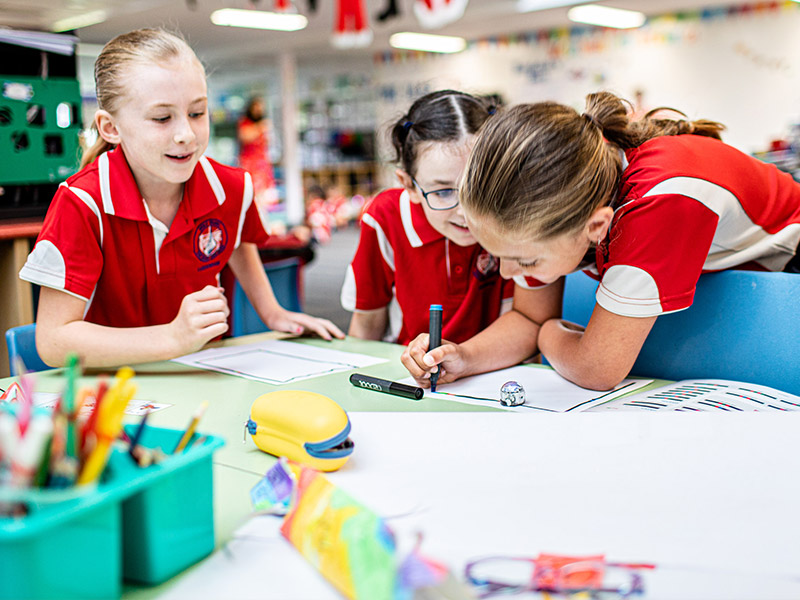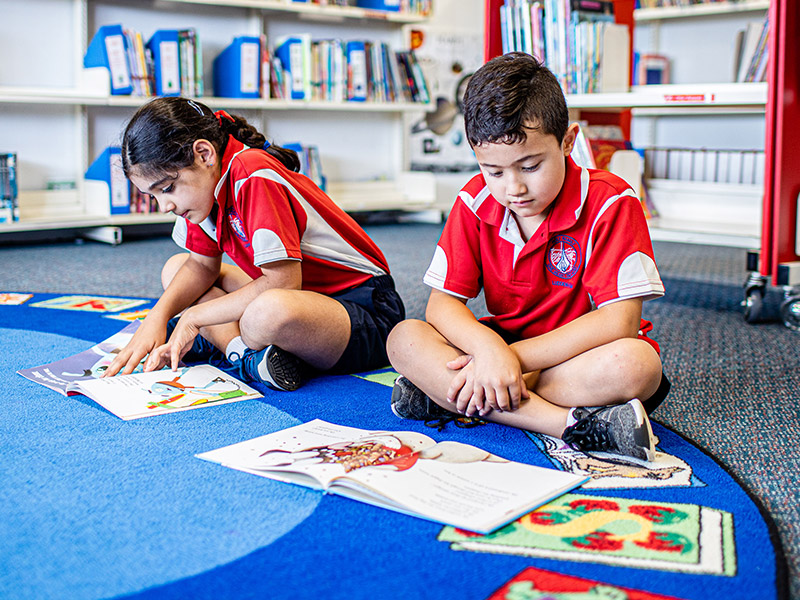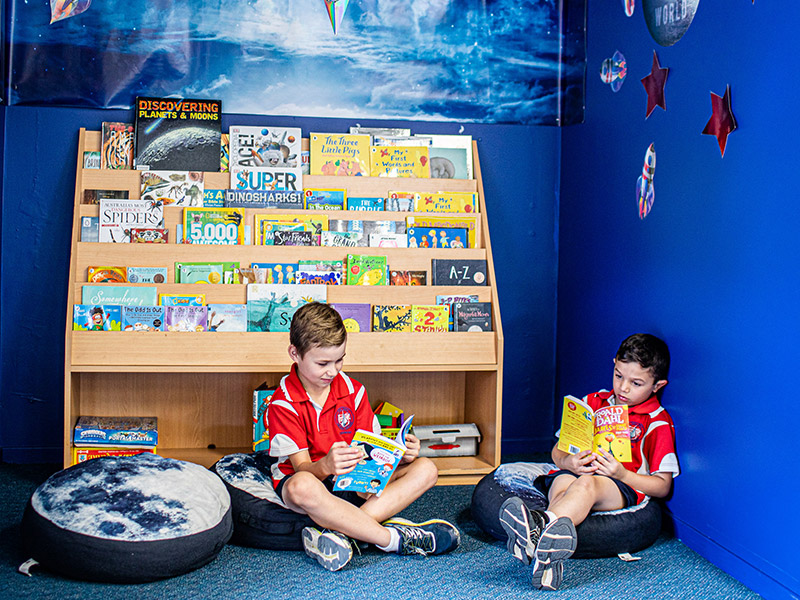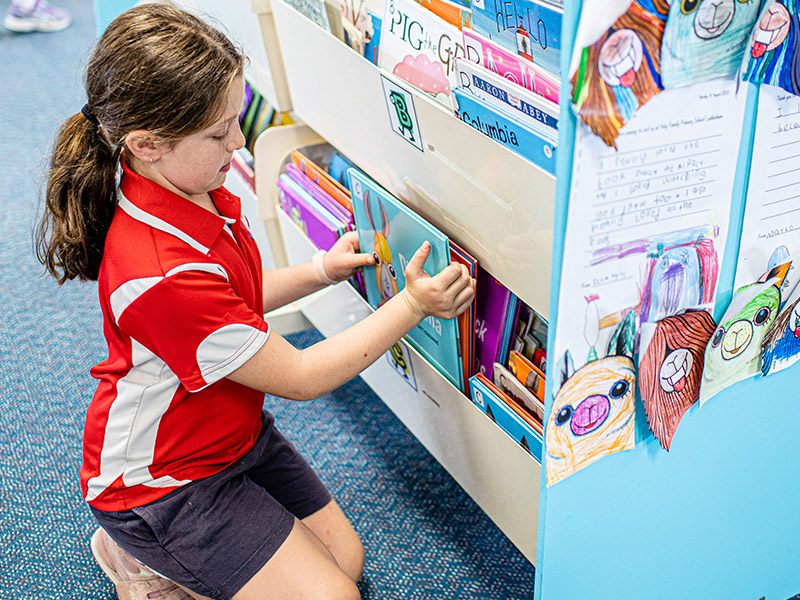 Religious Education
At Holy Family, the Religious Education program is focused on deepening our students' understanding of scripture through the application of the three senses of Scripture. The literal and spiritual aspects of scripture are broken apart by the students and then applied, through actions, to their own lives. We strive to truly live the message of Jesus.
Literacy/English
At Holy Family, our dedicated teachers collaboratively plan a balanced literacy program, informed by current student data. We do this by using our deep knowledge of the English syllabus and the Diocesan reader profiles. All students participate in a two-hour literacy block every day, which includes reading and writing sessions that are modelled, shared, and guided.
Mathematics
At Holy Family, we ensure the teaching of numeracy takes place every day, for a sustained period of time. This allows children to build conceptual understanding over time. It takes many different experiences and opportunities for deep learning to occur. We do not use textbooks and worksheets, as they often consist of routine procedural tasks. Normally these resources do not promote discussion of alternative solutions or allow students to explain their thinking.
The Holy Family students engage in a numeracy block for 60 minutes each day. The block consists of warm-up tasks, moving into a rich task and concluding with time for reflection.
The rich tasks our students engage in are high-level mathematical problems that are real and relevant. They are often open-ended and are adapted to meet the needs of all learners. Our rich tasks enable all children to work in their Zone of Proximal Development, which maximises their individual growth. Rich tasks enable students to discuss alternative solutions and explain their thinking. Combined with focused teacher questioning and quality feedback, students develop a conceptual understanding of mathematical concepts.
A Contemporary Approach to Learning
Project Based Learning (PBL) is a contemporary learning approach that is personalised and responds to the learning needs, interests and experiences of each student. PBL is different to the way many parents of today's students were taught. It offers teachers and students many more options than the old textbook-driven approach to teaching and learning. PBL empowers students with the knowledge, skills and capacities to respond creatively to the challenges of their world.
Learners at Holy Family thrive in environments that are safe, supportive and secure. Our flexible and intentionally-developed learning environments encourage innovation and inquiry, and help create a sense of belonging and purpose that strengthens our learning culture. These learning environments are stimulating, ICT rich and connect our students to the world beyond the classroom. They promote high expectations and respect diversity and difference, facilitating learning for all students.
Working with the students, teachers and parents is a tremendous joy at Holy Family. To have the opportunity to provide learning experiences to develop children's minds and hearts is a real privilege and responsibility.
Mrs Surace (Infants Teacher)
---
School Library
CSPD school libraries are physical and digital places of inquiry and reading. They provide access to a range of resources that help kids on their Learning journey and help inspire purposeful learning.
Through access to our library resources and services, students develop a range of learner dispositions and capabilities to cultivate a culture of curiosity, creativity, imagination and innovation.
eLibrary is the digital gateway to the range of quality online resources that encourage and enhance reading and support inquiry learning.
Access our elibrary