Our Curriculum
Learn what subjects are on offer.
Educating for the Future
The learning journey at Holy Family honours the developmental stages in a student's life. Based on leading educational research and the best of today's technologies, we prepare students for the future by teaching them how to think critically and creatively, how to communicate effectively and how to lead and work both independently and collaboratively.
Educating for the Future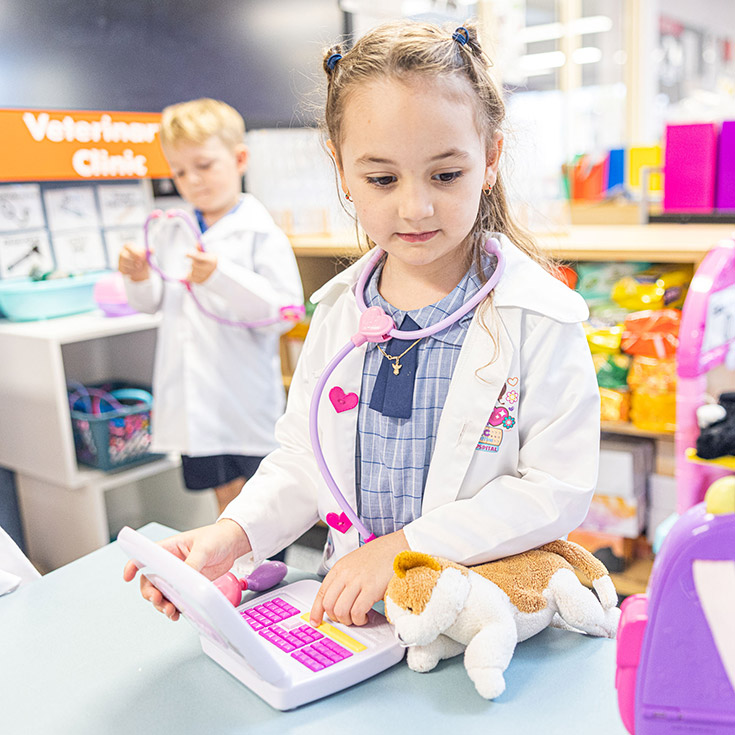 The Key Learning Areas
We follow the NSW Education Standards Authority (NESA) approved curriculum in the key learning areas of:
Religious Education
As a Catholic school we also have a strong religious dimension that runs through all the KLAs and is also formally recognised as the KLA of Religious Education.
Holy Family students take part in formal Religious Education every day, based on the new Catholic Schools Parramatta Diocese curriculum that is relevant to our students and to the world they live in.
Religious Education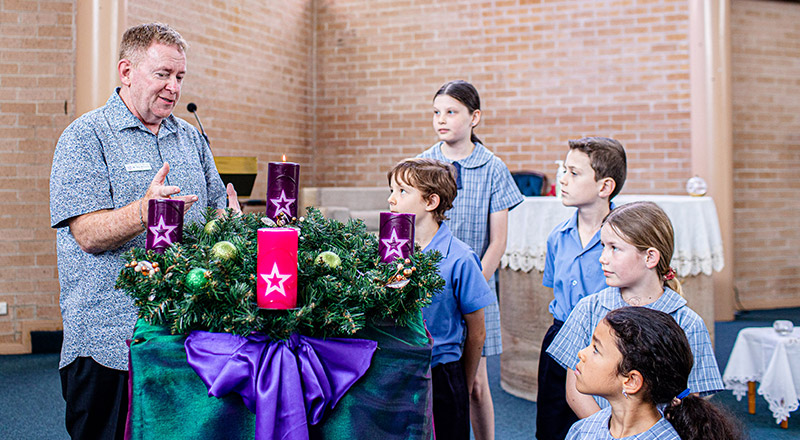 Getting the most out of the curriculum for every student
Our expert teaching staff design differentiated learning programs according to the learning needs of the students. Students with diverse learning needs are catered for within these programs.
Our Diversity Support Team work with class teachers to help children access the curriculum, assisting with individual student programs, in-class support and resources.
We are committed to helping every child achieve and experience success.
As the building blocks for all learning, we have a strong focus on Literacy and Numeracy throughout our learning and teaching programs.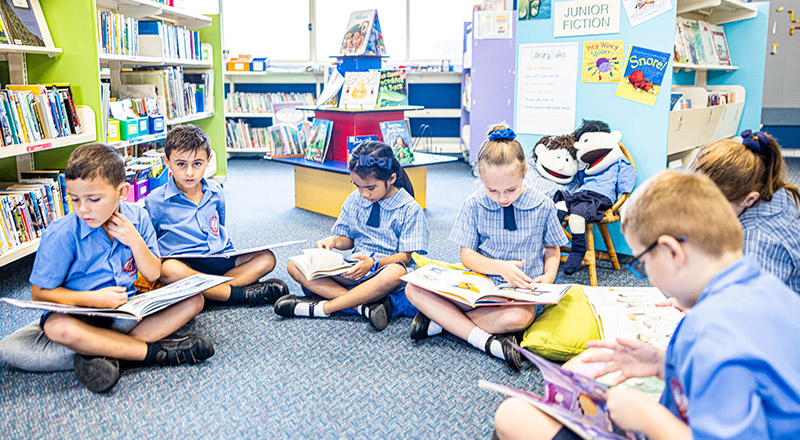 Literacy
At Holy Family, our dedicated teachers collaboratively plan a balanced literacy program, informed by current student data. We do this by using our deep knowledge of the English syllabus and the Diocesan reader profiles.
All students participate in a two-hour literacy block every day, which includes reading and writing sessions that are modelled, shared, and guided.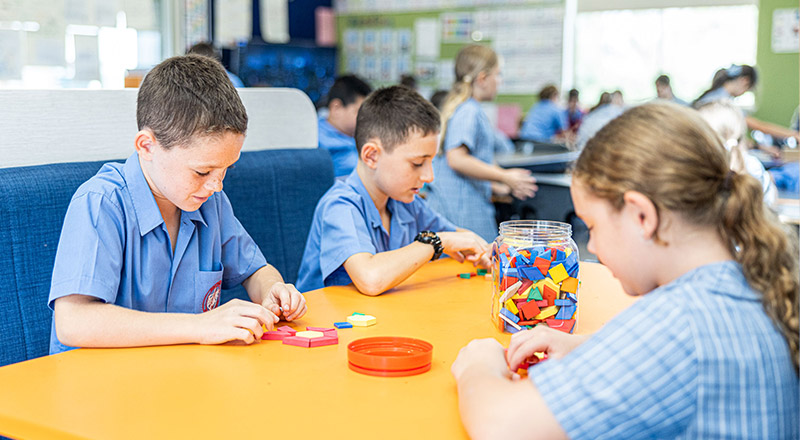 Numeracy
Holy Family students engage in a numeracy block for 60 minutes each day. The block consists of warm-up tasks, moving into a rich task and concluding with time for reflection.
The rich tasks our students engage in are high-level mathematical problems that are real and relevant. They are often open-ended and are adapted to meet the needs of all learners. Combined with focused teacher questioning and quality feedback, students develop a conceptual understanding of mathematical concepts.
We offer a varied curriculum that is engaging and relevant!
Contact Holy Family TODAY to learn more about our innovative learning community.