Our Story
Transforming the learning of each student every day.
One Heart, One Mind
Holy Family is proud to be part of Catholic Schools Parramatta Diocese's system of 80 Catholic primary and secondary schools operating across Western Sydney and the Blue Mountains providing more than 43,500 students with a high-quality, low fee Catholic education.
Holy Family Primary serves the children and families of the Sacred Heart Parish of Luddenham/Warragamba. We embrace the diversity of our multicultural community and celebrate the unique gifts of every child.
One Heart, One Mind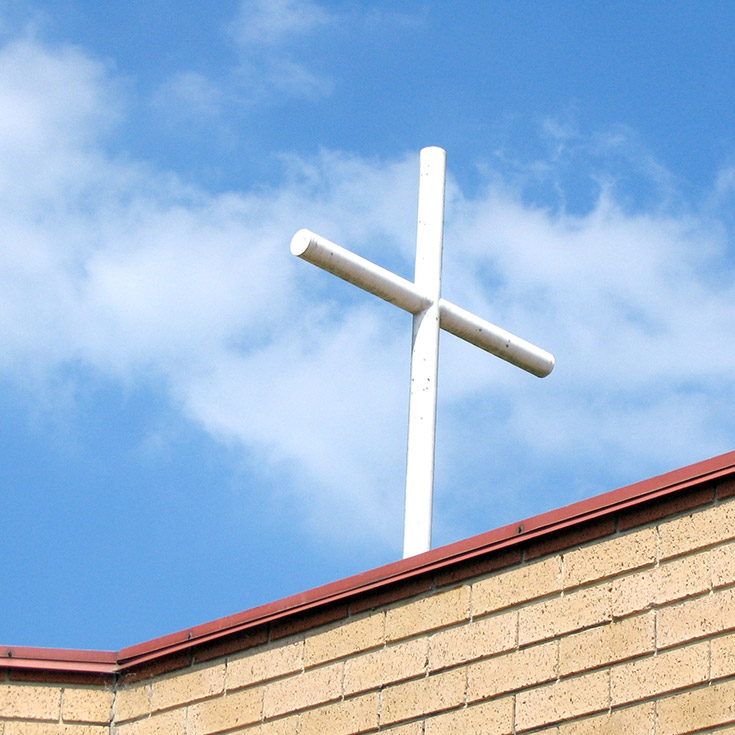 Our Vision
Holy Family Primary strives to provide quality education in the Catholic tradition. Our vision reflects partnership, community and the development of a learning environment which supports all, in realising their potential.
Our school, in partnership with the parish and community, will be a faith-filled centre of learning, renowned for educational excellence and innovation.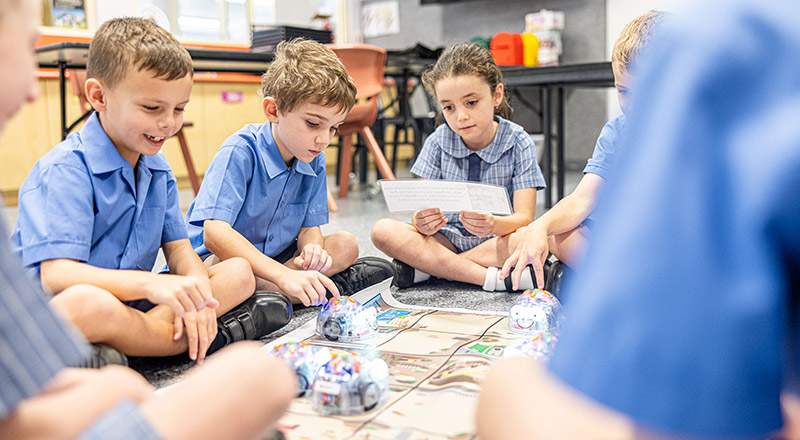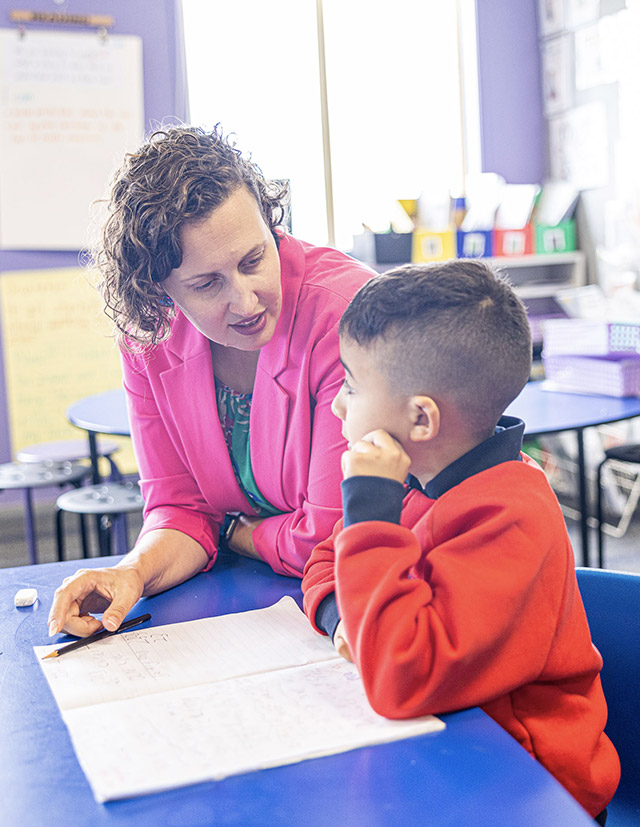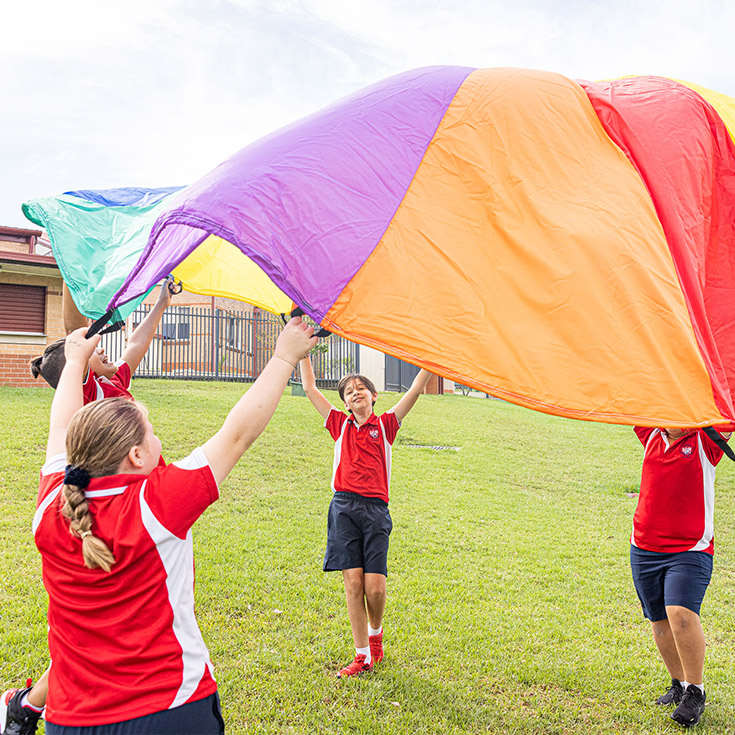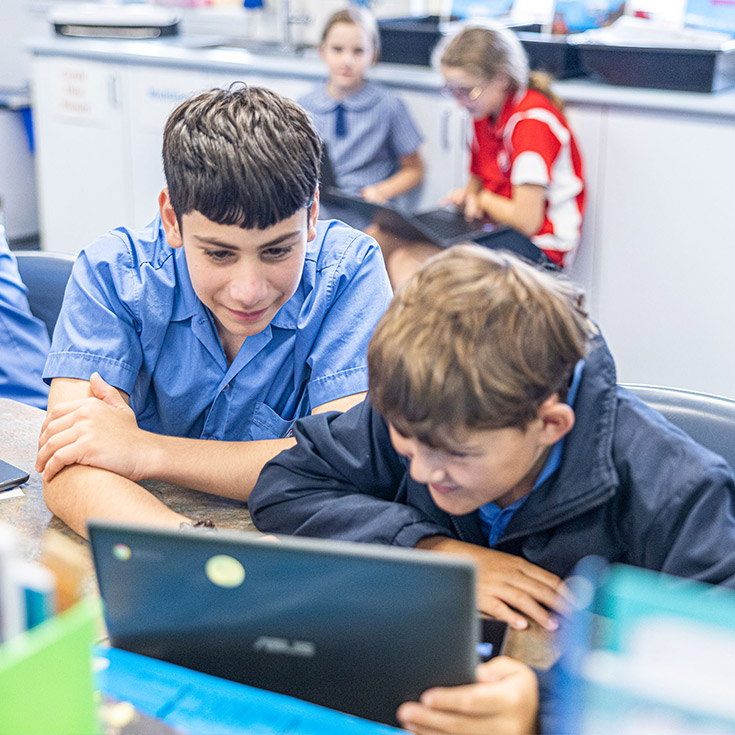 Our School Crest
Our crest captures several different elements of our school identity. The tree branches link to our school song, 'Family Tree' which talks of our 'many branches with one heart, one mind'. The flame represents the Holy Spirit. In front of the flame is the representation of the Holy Family. The cross reminds us of our Catholic identity.
Our School Crest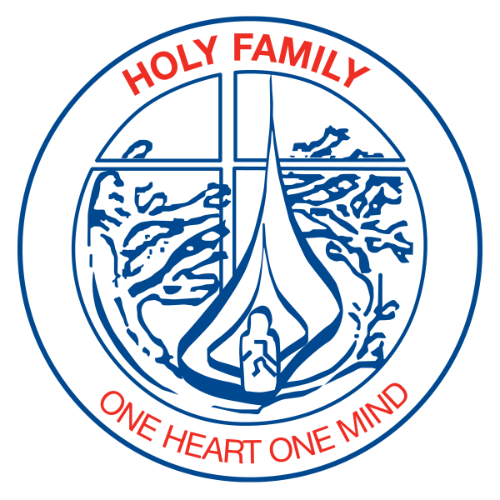 Testimonials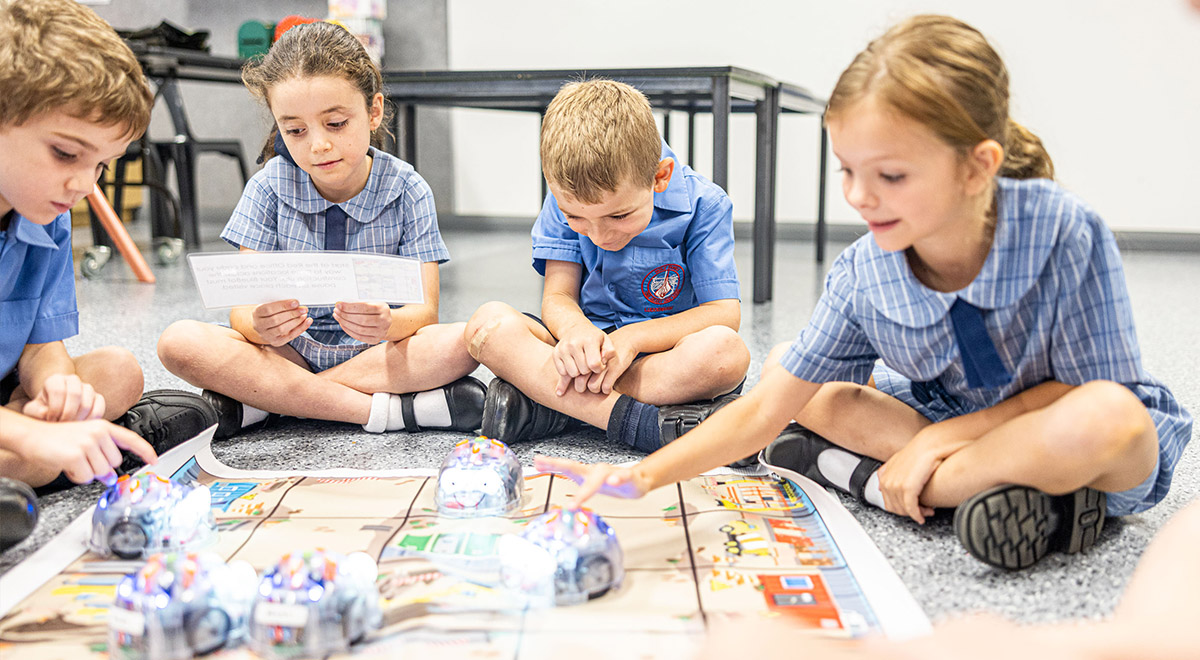 "Holy Family is a Catholic school for all. Our traditions, openness to dialogue, and acceptance of being able to learn from other faith traditions and beliefs enables us to become more like Jesus in the way we treat others."
Ray McCauley (REC Holy Family)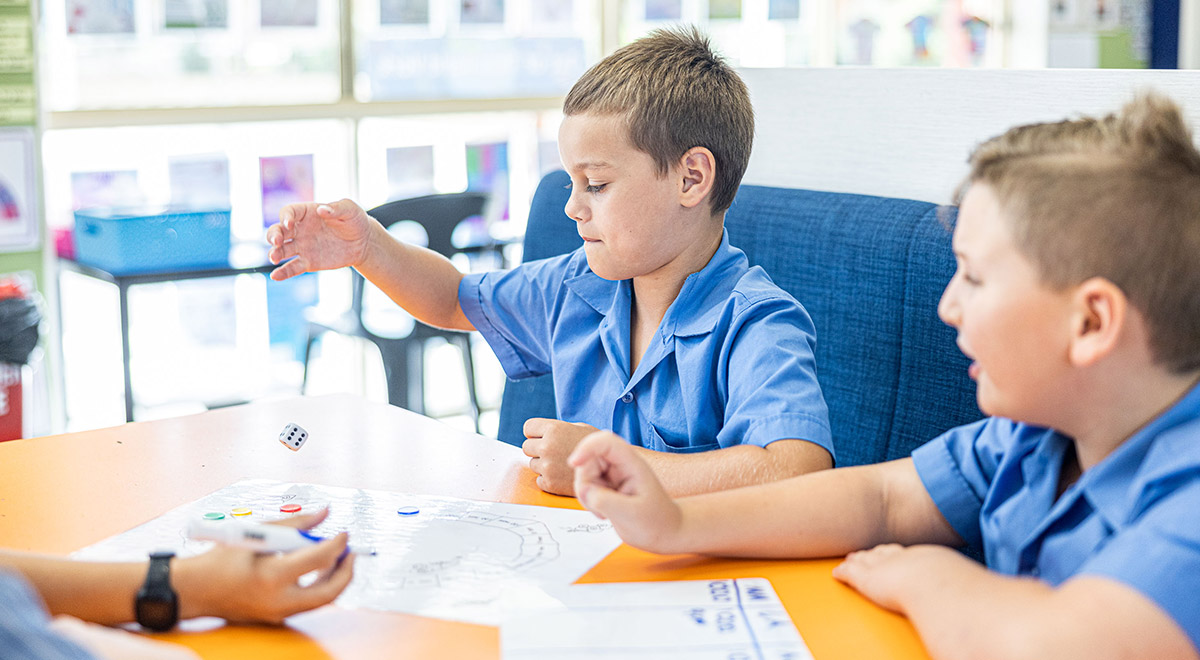 "I love the fact that at Holy Family we make life-long friends who support each other through positive relationships."
Jacob (Student)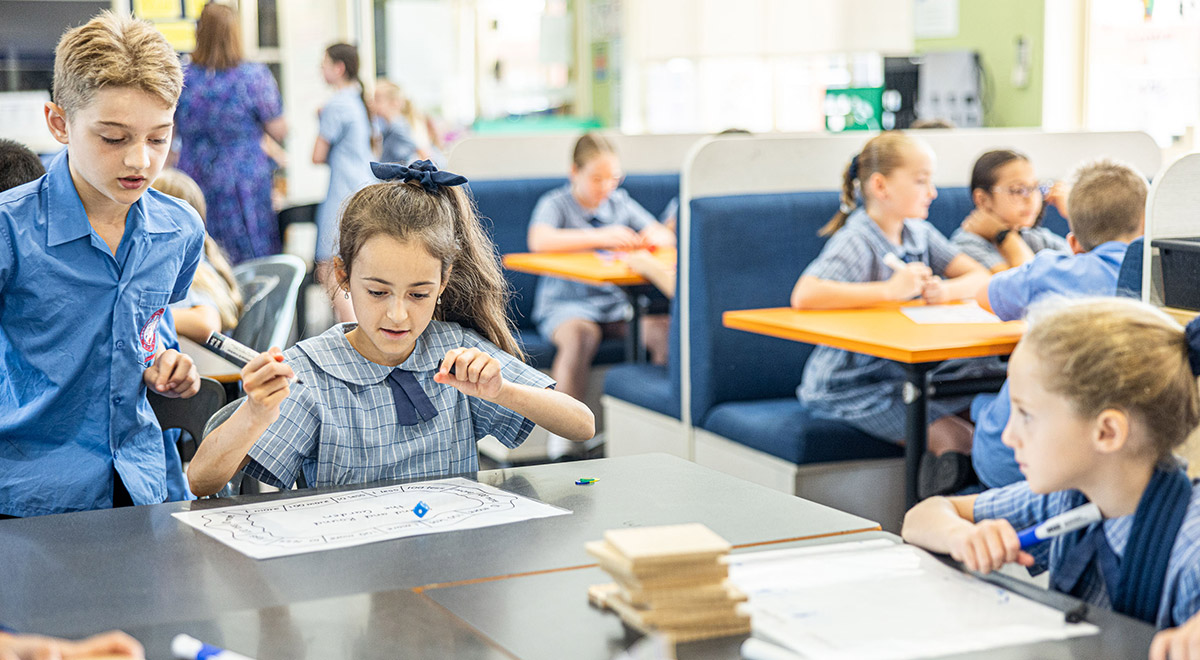 "Holy Family has a kind and caring environment where students are encouraged to take risks to grow to their full potential."
Donnalee Hughes (Teacher)
Our History
In February 1990, Holy Family Primary commenced with a school population of 43.
On July 4 1987, the Bishop and Luddenham parish community decided to build a parish centre containing a permanent church, a hall, parish offices and a two-stream primary school. The school and Parish Centre were named Holy Family.
In February 1990, Holy Family Primary commenced with a school population of 43 Kindergarten, Year One and Year Two students. Within four years, the school grew to a complete primary school from K-6. In 2009 our school proudly celebrated 20 years of Catholic education within the Sacred Heart Parish.
The school is located in Luddenham and draws on students from Warragamba, Silverdale, Wallacia, Mulgoa, Luddenham, Badgerys Creek, Rossmore, and Bringelly.
Culturally, our school population comprises of families from Anglo-saxon, Maltese, Italian, Arabic, Croatian, and Dutch backgrounds. Many children live with or near extended family who have a significant role in the lives and education of the children.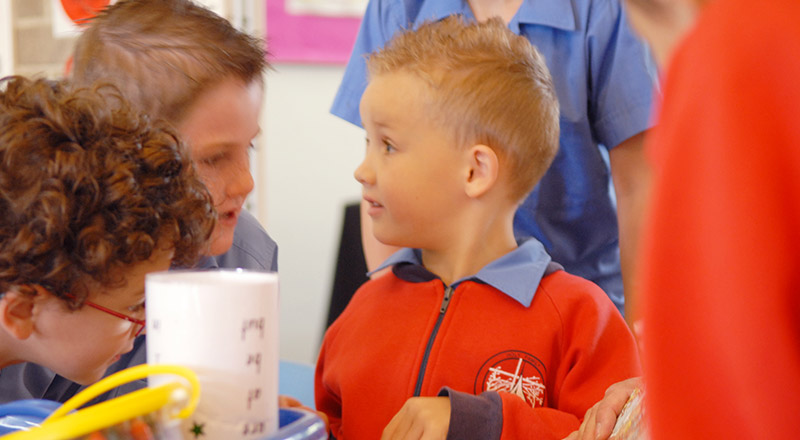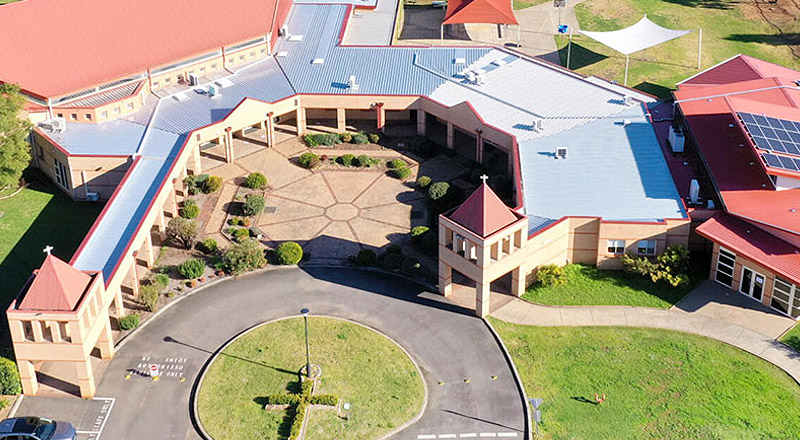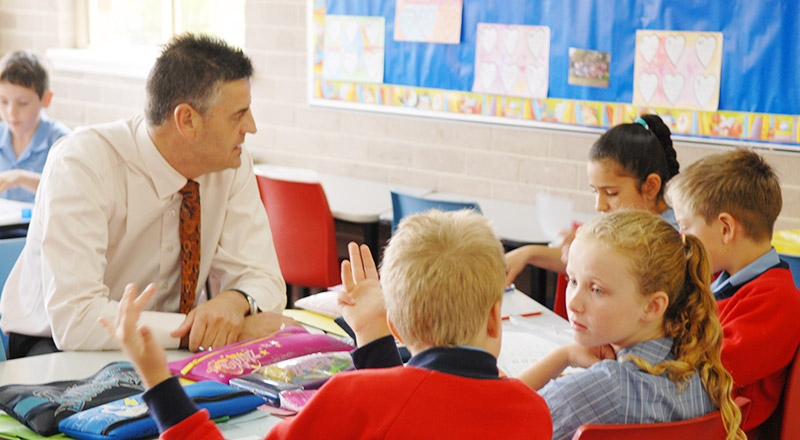 We invite you to join our vibrant learning community
Contact us today to find out how to enrol.