Community spirit embraced at Holy Family's Grandparents Day
06 Apr 2018
Holy Family Primary, Luddenham embraced community spirit when they celebrated Grandparents Day recently.
Considered Holy Family's "event of the year'', families travelled from as far as Dubbo, Wollongong, Blue Mountains and in one case, even the USA to attend!
The day began with a Mass held by Fr Giovani Presiga Gaviria, who reflected on his own childhood with his grandmother.
"She helped and inspired my vocation to the priesthood,'' Fr Giovani said.
"My grandparents taught me a lot of things without using words."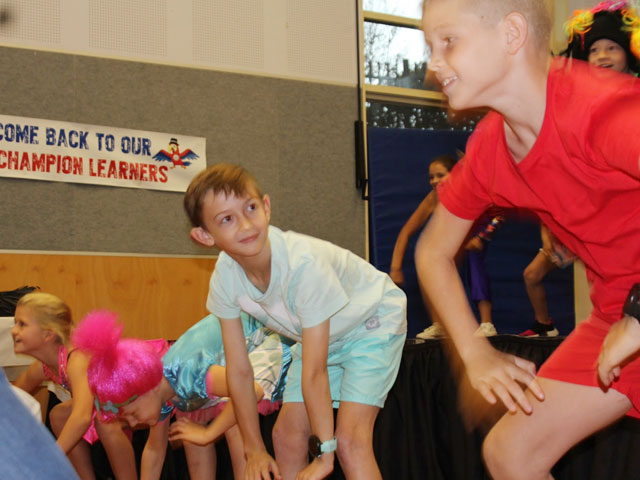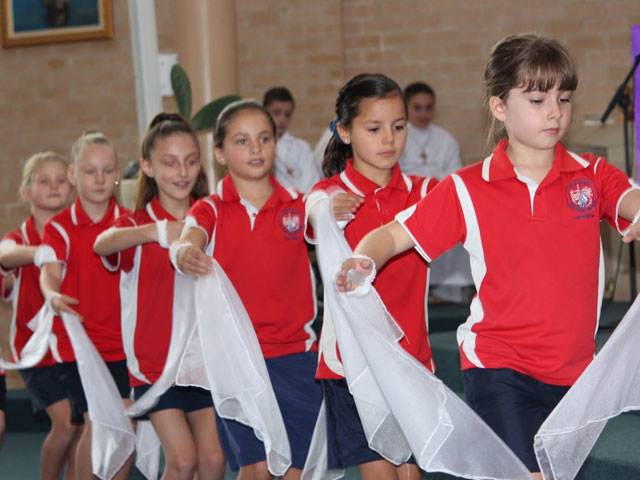 The day included a feast where the school community spent time catching up and visiting classrooms over a well-organised brunch.
The day also featured some special performances by students and teachers with Stage 3 students opening the show with a dance routine to The Greatest Showman hit 'Come Alive'. This was followed by Stage 1 students (Years 1 and 2) performing songs from 'Moana'.
There were performances inspired by the movies 'Zootopia' and 'Troll' along with the choir singing 'This Is Me'. Stage 4 students were spies from their Pink Panther performance and the teachers turned into characters out of Harry Potter to end the show with a "Hogwarts and all!" performance.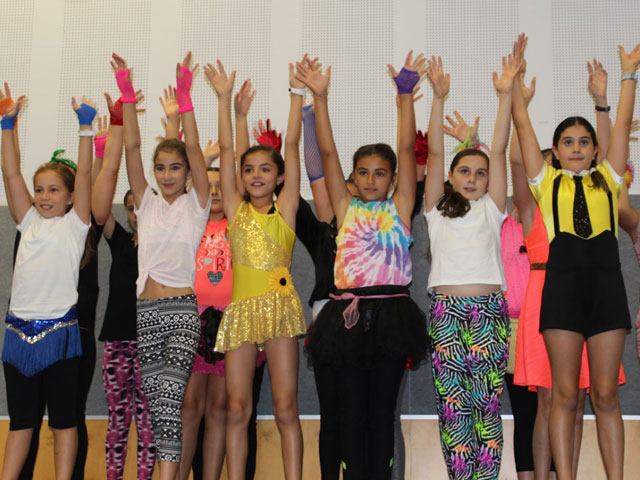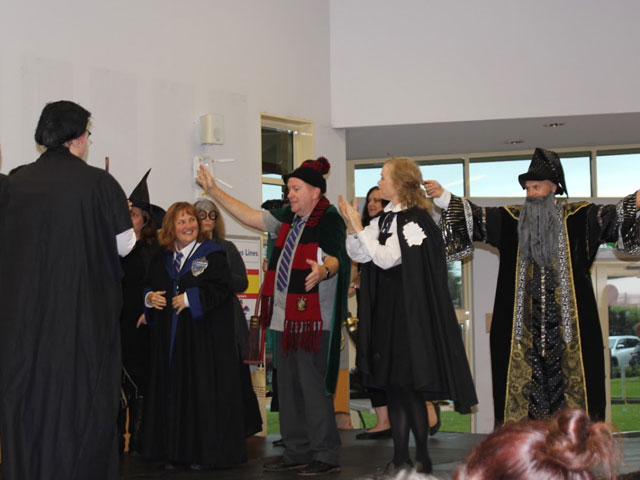 Holy Family principal Anthony McElhone said events like Grandparents Day make the school so special.
"We have a wonderful sense of community and a great relationship with our parents and broader parish,'' Mr McElhone said.
Facebook
07 Jun 2023

Today it was the Stage 3 Boys turn at their Soccer Gala Day. They represented our school with pride and good sportsmanship. Well done boys on being good school representatives.

05 Jun 2023

Congratulations to Arlo for being selected to race during half time at the Penrith vs St George game on the weekend. Arlo was selected as the fastest runner in his age group to join a relay race with other members from his football club. Arlo's team were successful and won their heat which means his team now get to move on to the next round! Keep an eye out for Arlo at half time of the Penrith vs Newcastle game in round 17. Goodluck Arlo🏉🎉