Diocesan Cross Country
11 May 2016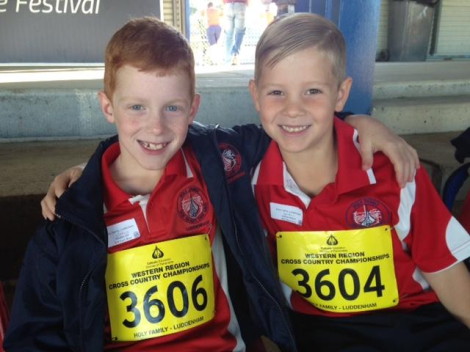 Each year the Diocesan Cross Country is held at Eastern Creek International Raceway. This year we had over 30 students represent our school at this event.
This cross country course presents a significant challenge to all who complete at this event. In addition each age group has between 120 and 150 participants. Each our competitors acquitted themselves well and as always represented the school with great pride.
Five students qualified to represent MacKillop Zone at the NSWCPS Cross Country in June.
Facebook
07 Jun 2023

Today it was the Stage 3 Boys turn at their Soccer Gala Day. They represented our school with pride and good sportsmanship. Well done boys on being good school representatives.

05 Jun 2023

Congratulations to Arlo for being selected to race during half time at the Penrith vs St George game on the weekend. Arlo was selected as the fastest runner in his age group to join a relay race with other members from his football club. Arlo's team were successful and won their heat which means his team now get to move on to the next round! Keep an eye out for Arlo at half time of the Penrith vs Newcastle game in round 17. Goodluck Arlo🏉🎉